New Jersey Governor: Introduction
The state of New Jersey has a population of 9.4 million people, making it the 11th most populated state in the U.S. With this huge population, it is pertinent that the Governor elect reflects the population's wishes. With the New Jersey election on the rise, one might wonder what candidates are doing to get their name into the mouths of the public, and the answer is a very blunt "not much". 
This is almost a certified win for the incumbent Phil Murphy due to New Jersey's democrat leaning populous. We have an incumbent that represents the majority party which doubles one's chances of winning, but these Republicans are doing almost nothing to try and overthrow this lead.
New Jersey: The Republicans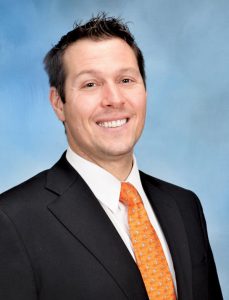 An important part of politics and campaigning is one's relationship with the people and the press. I tested this by contacting or trying to contact these candidates for an interview with Newsweed. Let's start with the best and descend the irrelevancy mountain. The only person who responded to my message was Republican candidate Phillip Rizzo. I was surprisingly able to schedule an interview with him which will be uploaded to Newsweed.
Now the candidate most likely to win is Jack Ciattarelli as his name is the most well represented. While he is more represented by the New Jersey public, he did not respond to my request for an interview. 
While having an informative and detailed campaign website, Hirsh Singh gives the bare minimum when it comes to information for press and contact. At the bottom of the page is a P.O address and in very small text is a generic email to send your messages to.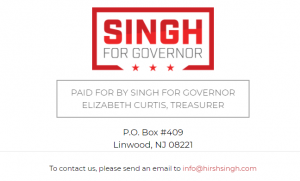 It's almost as if Singh is too important or busy to be contacted. While I never heard back from Ciattarelli, at least he has a dedicated contact page. Singh couldn't have even bothered to make a place for his campaign managers to be reached for media and public relations.
Surprisingly this isn't even the bottom of the barrel for candidacy. In fact, Singh isn't even bottom of the barrel for the Republicans. That esteem and honor would go to Brian Levine whose campaign website is flagged for malware.
If that wasn't already fishy enough his website is as barren and underdeveloped as could be. Not to mention there is no way to contact this man or his campaign managers. No phone number, no email, not even a New Jersey P.O box.

In some vague attempt to contact this elusive "public figure" that is trying to run for office, I went to Vote Smart which to my shock and awe provided a phone number. Upon calling said number, I was met with an unavailable phone line. With the difficult task of outdoing a Democrat incumbent in a Democrat led state, it is shocking and idiotic that these candidates are doing absolutely nothing to try and ensure a win. 
New Jersey: Third Party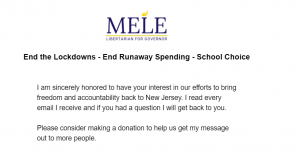 I said to myself "maybe, just maybe, there will be hope in the third party candidates" which of course I was sorely mistaken. Only one of these four third party candidates even had a campaign website, that being the Libertarian candidate Gregg Mele, who unlike Singh and Levine actually had a dedicated contact page, which if we are really grasping for straws, can be seen as an upside. I got a message back from his campaign email saying that he reads every email but I have not gotten a response to my request for an interview.
As for the rest of the third party candidates, we have the invisible Socialist candidate Joanne Kunanisky who has almost no relevant information about her campaign on the internet. Not even a social media page for her. Then we have two independent candidates both with Facebook pages. We have Justin Maldonado, who's sparsely populated Facebook page has almost no relevant information and David Winkler, who's campaign Facebook page isn't even available. These are the shining beacons of the New Jersey independent party. 
Things need to change in New Jersey, but most importantly is that these candidates need to be more open and reliable to the public. That means knocking on doors, holding rallies and being more open for contact. We need to start demanding transparency from our government, not just in New Jersey but all across the US.

To read more about the Republican candidates click here.