Tasty Treats, Tokes, and Tunes: A Trifecta of Harmony, Hemp, and Happiness
A Welcomed Dichotomy
Life during the pandemic has become monotone for many people as they fall prey to a loop of waking up, working from home, eating from home, and to whatever degree possible, playing from home. Wash, rinse, repeat, a seemingly endless cycle of repetition and routine.
This nearly grey existence can leave us fatigued as it saps the fun and novelty out of life. It brings us to our knees, asking God, "There has to more to life than this, right?" Luckily, there's an answer to our prayers, as Tasty Treats, Tokes, and Tunes rides to the rescue with a dichotomy of devilish proportions. This following trilogy of hope will rescue you from your doldrums, at least for a day or two.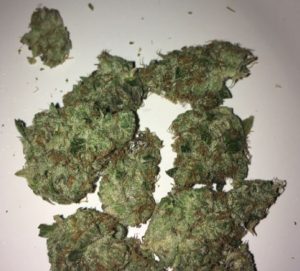 Doobie Dichotomy 
One of the dilemmas a weedhead can encounter is to decide what kind of buzz to enjoy. Do I want the cerebral, energetic rush of a sativa high, or the pleasant body-centered euphoria of Indica?  With Chem Scout, you get both in an oh-so delicious and enjoyable manner. The hybrid of Chem 91 and Girl Scout Cookie, Chem Scout boast a hefty THC level somewhere between 21-25%, which means this is probably not a strain for beginners. Winner of the 2014 San Francisco High Times Cannabis Cup, Chem Scout has a dual action effect. The website allbud.com describes the smoke from this indica-dominant strain as " sweet and fruity flavored, thereby creating a sensational physical as well as mental joy among the users."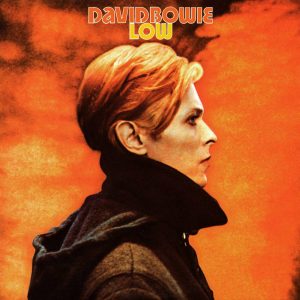 David's Dichotomy 
What's more, the duality of the flavor profile, rich in the terpene caryophyllene, is matched in terms of its effect upon users. As one imbiber describes it on leafly.com, Chem Scout is  "The most balanced hybrid I've come across. There's a euphoric heady high, combined with major body relaxation and pain relief."
And that's the cool thing. The journey starts in the head with a pleasant rush and ganja glow, and over a few hours transforms to a heavenly body high. As wikkileaf puts it," a strong body high will settle over your muscles and ease your aches and cramps." For many users, this means gently drifting off into an indica-induced sleep, a petit-mal cannabis coma, if you will.
Now, what a better way to explore this dichotomy of deliciousness than with some music that harmonizes with dual doobability? (Okay, it's a word now, so just go with it!) If you want something that starts off with a heady dose of digital delight and then slides smoothly into ambient aura, you can't beat David Bowie's album, Low.
Born from the collaboration with Brian Eno and Tony Visconti, Low is a masterful soundscape. The beginning of the album fills your earholes and mind with short, punchy, rhythmically based electronica pieces, nicely matching the sativa influenced component of your high. As the music and your high progresses, stoners will be treated to a web of lush, ambient instrumentals that envelop your body with a sea of soothing relaxation, thereby completing the yin-yang experience. With Low, you start out dancing, and end up trancing.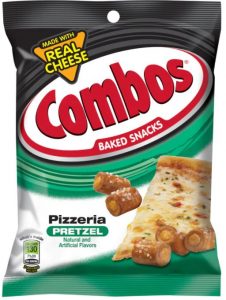 Munchy Dichotomy 
Of course, with its potent THC concentration, Chem Scout will undoubtedly give tokers the munchies. To match the dichotomy of this tasty bud and Low, I highly recommend the champion of two-tone snacks: Combos! Featuring flavor profiles such as Cheddar Cheese Pretzel, Pizzeria Pretzel, Pepperoni Pizza Cracker, Cheddar Cheese Cracker Buffalo Blue Cheese Pretzel, Seven Layer Dip Tortilla, Combos gives the hungry and high a blast of two heavenly flavors that harmonize in in your mouth.
If you think Combos to be a bit juvenile, think again, as this delectable snack was featured on a February 2020 episode of the Bon Appétit YouTube channel series Gourmet Makes with Claire Saffitz. And for all of the sativa sweet tooths out there, Combos offers a Sweet & Salty Caramel Crème Pretzel to round out your evening of double pleasures. So, if you feel like you're in a bit if a rut, this trifecta of treats, tokes, and tunes is the antidote to your monochrome malaise.